Cover links to Amazon.com


Dangerous Curves
Written by Morgan K. Wyatt
Genre: Romance, Suspense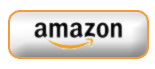 Wolfe Jackson is hot on the trail of a domestic terroristic who has been causing havoc and panic by blowing up factories. The trail, although sketchy, has led to a convention in the Midwest. Is it a false trail? Wolfe is unsure, but he knows that a certain blonde named Krista bears investigating.

Krista Harlow finds her life as a principal dull. So bland in fact, she thinks attending the annual principal conference might enliven it. She even harbors secret romantic aspirations. As a principal, she must keep everything strait laced and buttoned down, but that was before she was mistaken for a corporate spy and saboteur, and possible murderer.

Wolfe initially approaches the suspect by pretending he knows her. Krista plays along, proving she's either devilishly clever or she's really interested in him as a man. The road to restore his credibility is full of dangerous curves.
4 on the Masq Scale
Bella's Review
I find myself without a lot to say about this one. It wasn't rave-worthy, but was solidly enjoyable for an erotic suspense. Although I found myself expecting more erotic to the erotic romance, but it was fine.
It was as realistic as the set-up could be in the frame of a romance novel, because all romance novels require some suspension of belief. I do wish we'd seen more about why it was more than just physical chemistry, though. We don't see them talking or getting to know each other much, although he's got reason to know her but not she him.
There was also a point where Wolfe mentions something Krista said, but we never see her say it or even when she might have said it, since we don't much see them talk!
Still, Wyatt pulled off those difficult "buddy camaraderie" exchanges very well and, like I said, it was overall enjoyable. 4 Fireballs.
Review Disclaimer
: Book provided in exchange for an honest review.