Cover links to Amazon.com


Eternal Ever After
Ever After Series
Written by A.C. James
Genre: Erotica, Paranormal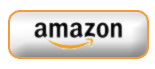 His past holds a secret...that becomes her nightmare.



Arie Cush has a secret that he thought he'd left behind. When his past follows him to Chicago he must protect someone that reminds him of all the painful memories he's tried so hard to forget. But when every touch from her sets his heart and body on fire--he finds it hard to maintain his aloof façade.

Holly Ellis has secrets of her own. An encounter with the handsome stranger who frequents her coffee shop reveals a vampire with baggage. Even though it might be more than she bargained for, she can't resist the one person who understands her. But her life is in danger and a supernatural threat could reveal the underground world of vampires to humankind in this Gothic Cinderella re-telling.

Heat Level: This book is a steamy romance. It's the development of a romantic relationship that contains more explicit language and sex. The sex is not an inherent part of the story, character growth, or relationship development, and if removed you still have an amazing plot.




4 on the Masq Scale
Staci T.'s Review
ETERNAL EVER AFTER by A. C. James is an erotic paranormal romance novel, the first full length novel in the EVER AFTER SERIES. Having already read a collection of short stories by this author that introduced these characters and this world, I was excited to finally get to read a novel that explored one of them in deeper detail.
James didn't disappoint. The characters we met and loved in the short story collection make appearances in this first novel, but we get an intimate look at Arie, an ancient vampire. And I do mean intimate.
Arie is a vampire who finds himself drawn to Holly, a waitress at a coffee shop, who reminds him of Katarina, an ex-lover. Someone he and everyone else would like to forget. Arie's an enigma to Holly—part refined gentleman, part restrained power—but one hundred percent passion.
She's a puzzle he can't solve, and she can't help him, because she doesn't know her history either—her mother died giving birth to her, and she grew up in foster care. Between the two of them, they discover she's not only a seer (which makes her a hot commodity in the supernatural world), she's a witch. A very powerful one.
When Katarina comes crashing back into their lives, she comes with a vengeance, tormenting Holly and leaving a trail of dead bodies in her wake. Not only is Holly in danger, the whole vampire race is in danger of being revealed to humans.
Arie and the Council of Sanguis have to put an end to her before Holly is killed and vampires exposed. A plan is put in place, using Holly as bait. But Katarina steals the protection amulet that Holly's godmother gives her, the one she made her promise to wear after she had a vision of her death. Can Arie and the Council protect Holly from his psychopathic ex-lover?
This novel has explicit sex in it, including some BDSM scenes. There are none of the typical BDSM protocols (such as safe words and contracts) put in use, which is addressed in the introduction, but still discomforting given it is Holly's introduction to the world and some readers skip intros.
Still, that's no reason to dislike a book, unless you are looking for realism, and if you're looking for realism, you probably aren't reading paranormals. This plot was well-conceived and the novel well-written. I'm looking forward to the next installment.
Review Disclaimer
: Book provided in exchange for an honest review.