Cover links to Amazon.com


Dangerous Curves
Written by Morgan K. Wyatt
Genre: Romance, Suspense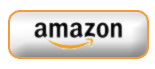 Wolfe Jackson is hot on the trail of a domestic terroristic who has been causing havoc and panic by blowing up factories. The trail, although sketchy, has led to a convention in the Midwest. Is it a false trail? Wolfe is unsure, but he knows that a certain blonde named Krista bears investigating.

Krista Harlow finds her life as a principal dull. So bland in fact, she thinks attending the annual principal conference might enliven it. She even harbors secret romantic aspirations. As a principal, she must keep everything strait laced and buttoned down, but that was before she was mistaken for a corporate spy and saboteur, and possible murderer.

Wolfe initially approaches the suspect by pretending he knows her. Krista plays along, proving she's either devilishly clever or she's really interested in him as a man. The road to restore his credibility is full of dangerous curves.
4 on the Masq Scale
Staci T.'s Review
DANGEROUS CURVES is a romantic suspense novel by Morgan K. Wyatt. While I do enjoy romance novels, I like them better when they're a little edgier or promise a hint of mystery or danger. That's why I was intrigued by the premise of Wyatt's novel.
The hero, Wolfe, is a spy investigating a high school principal, Krista, suspected of corporate terrorism. There is instant heat, but is the chemistry all romantic, or are there more nefarious intentions behind it? The end takes a turn that most readers won't suspect.
Krista leads a boring life. She goes to work, goes home. Doesn't go out, doesn't date.
On her way to an annual conference, she decides to live a little. She rents a convertible. She shops for clothes that her adventurous sister would approve of. She flirts with a man on a motorcycle. Imagine her surprise when that man turns up later and asks her out. Wolfe's handsome, charming, dangerous—so what if he thinks she's someone else?
He doesn't really. He's on assignment, investigating her for bombing a nearby corporation. His instincts never fail him, and they tell him she's innocent. They also tell him she's worth risking his career for. Instead of backing off and investigating other leads, he gets involved with her.
The relationship between Wolfe and Krista is a series of misunderstandings, steamy hookups, half-truths and lies, all tangling together until they've woven themselves into a mess that threatens to unravel both the case and their relationship.
Just when Wolfe thinks he has no choice but to walk away when the case is over, Krista's life is in jeopardy. Can he right all the wrongs in play in time to save her?
DANGEROUS CURVES is filled with fun, interesting characters and an action-packed plot. The pace may have rushed a little bit, but nothing important was lost because of it. If you're looking for a fast read in the romantic suspense genre, you'll enjoy this book.
Review Disclaimer
: Book provided in exchange for an honest review.