Cover links to Amazon.com


Christmas
Cowboy Jackpot
Written by Randi Alexander
Genre: Erotica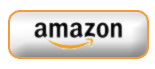 A lucky first kiss in front of a Las Vegas slot machine pays off big for bull rider Boone Hancock and New York college student Gigi Colberg-Staub. As they celebrate their win, an intense attraction develops, and they spend a hot, sensual night in each other's arms.

When Boone inadvertently reveals his true objective, Gigi walks out of his life. Boone quickly recognizes his mistake and acknowledges his deep feelings for her. He's willing to take a chance on love, but is it too late to win her back?
3.5 on the Masq Scale
Abha C.'s Review
Set in Las Vegas, rodeo star Boone Hancock has to decide exactly how lucky he really is when he meets New Yorker, Gieselle Colberg-Staub. These two characters are worlds apart, but find each other in Vegas.
When in Vegas all rules go out the window so "good girls" are allowed to let loose and that is exactly what "Gigi" plans to do. After winning the jackpot together the two accept the casino's offer to stay in the same suite and explore their mutual attraction further.
This erotic romance has steamy sex, the physical attraction burns hot between Gigi and Boone. Boone comes across as charming and romantic while Gigi was fun loving. Through little gestures and gifts each makes them endearing to the other but there is one complication. Boone has a pact with his buddy Dallas; do not fall for anyone since that always ends badly!
Not all the situations are entirely believable but they work for this story. Overall this is a fun feel-good short story set in Vegas at Christmas.
Review Disclaimer
: Book provided in exchange for an honest review.