Cover links to Amazon.com


Christmas
Cowboy Jackpot
Written by Randi Alexander
Genre: Erotica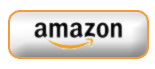 A lucky first kiss in front of a Las Vegas slot machine pays off big for bull rider Boone Hancock and New York college student Gigi Colberg-Staub. As they celebrate their win, an intense attraction develops, and they spend a hot, sensual night in each other's arms.

When Boone inadvertently reveals his true objective, Gigi walks out of his life. Boone quickly recognizes his mistake and acknowledges his deep feelings for her. He's willing to take a chance on love, but is it too late to win her back?
4 on the Masq Scale
Kay F.'s Review
Erotica novels are taking the world by storm. Who wouldn't like a quick, steamy novel every now and then to take your mind of the pressing matters of life? Randi Alexander delivered a good, quick short story that was just long enough to satisfy you, without having the need of more serious undertones.
Now I personally am not a huge fan of the instant love deal, but this book was actually sort of charming. The main characters were entertaining, and have a decent amount of backstory to gain your interest. The sex scenes were tastefully done, which is something I don't see too often.
It had a realistic and sexy approach that didn't feel forced, freaky, and or put there for shock value. Except the part with the feet doing… you know. As a person who hates feet, I had to skip that part! Other than that, I very much enjoyed the risqué scenes.
There were certain aspects of this story that really worked. The development between Gigi and Boone was surprisingly good for such a short book. The both had strengths and weaknesses that made their characters feel real, and helped you relate to them.
Boone, I felt, was the strongest character in the book. And no, it's not just because he is a hot cowboy. I swear that has nothing to do with it! Out of all the characters, he had quirks about him that were consistent throughout the entire book.
Gigi, despite being a great character, felt like she had two personalities. The vulgar, wanton part, and the wholesome good girl. The first 10% of the book she was one way, the remaining 90% she seemed completely different. Still, I enjoyed her character.
The supporting characters in this book felt like they served no purpose other than to present obstacles for the main characters. They had so little depth to add that I am not sure why they were mentioned at all. Even now after reading the book twice I can't find a memorable thing about any of them. Did I dislike them? No, I just didn't really acknowledge them.
Overall, this was a good book for a quick entertaining read. There isn't really an intricate, engaging plot, so if you are looking for something to spark your brain into psychological thinking on humanity then you will be disappointed. That's not what this book is about.
It's about steamy sex between a cowboy and city girl, who also fall in love. And apparently win the lottery, which felt like it served no purpose other than to supply them with money to do all the drinking they do.
For what it is meant to be, it is well done. Is it sexy? Yes. Does it make me want to go to Vegas and find a cowboy? Definitely Yes. Does it spark a deep curiosity for plot mechanics and characters? No.
Review Disclaimer
: Book provided in exchange for an honest review.