Cover links to Amazon.com


Christmas
Cowboy Jackpot
Written by Randi Alexander
Genre: Erotica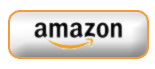 A lucky first kiss in front of a Las Vegas slot machine pays off big for bull rider Boone Hancock and New York college student Gigi Colberg-Staub. As they celebrate their win, an intense attraction develops, and they spend a hot, sensual night in each other's arms.

When Boone inadvertently reveals his true objective, Gigi walks out of his life. Boone quickly recognizes his mistake and acknowledges his deep feelings for her. He's willing to take a chance on love, but is it too late to win her back?


2 on the Masq Scale
Curran's Review
Okay then, whole new take on playing 'footsie'. We've got good luck, winning big money, really hot sex with someone you met a few hours ago and then, sob, heartsick and soul wounded breakup because he texted his friend about wanting to do some naughty anal things to you. Sigh. These totally two dimensional stand-ins for people are pretty and cookie cutter perfect. Smart, perfect, sexy girl Gigi, oh and sophisticated too, her last name is hyphenated! - meets hunky, hot, not well educated book-wise but boy can he slap, lick, ride and hog-tie anything Cowboy Boone Hancock (not Handcock, although how fun would that have been? Except Alexander does say, about 40 times in 70 pages, that Gigi has 'little' hands...)
That's about it. Oh, then win a couple of hundred thousand dollars. They buy each other perfect perfect perfect Christmas presents that would certainly shame the Gift of the Magi kids, they fight, they cry in their beer, they feel bad, lots of hundreds of thousands of dollars are again exchanged, and then they make-up. Of course they do. And then they have really hot, all over the human body geography sex, leaving no area untouched and un-groped.
Look, I think what I really really want for Christmas who gets what erotica is. It's not well-described by the numbers coupling. It's putting two people, any two people, they don't even have to be perfect people, in an intimate situation and letting something real happen between them. Something that will turn on a reader (well, one who isn't a boy between 10-28) . Wikipedia says, "Erotica (from the Greek ἔρως, eros "desire") is any artistic work that deals substantively with erotically stimulating or sexually arousing subject matter. All forms of art may depict erotic content, including painting, sculpture, photography, drama, film, music or literature. Erotica has high-art aspirations, differentiating it from commercial pornography."
Me thinks novellas like this one are not having any of that high-art aspiration stuff. Now least you think I'm a prude, amongst other things, let me say I'm all for graphic depiction of what happens between two hot-for-each-other characters. I'm in for 50% of the pages being description of said coupling. But what I'm oh-so-weary of is by the numbers, 'you do me and I'll do you and no one will ever, ever be able to tell us apart from anyone else they've read about in any of the other flood of so-called 'erotic' books'.
Review Disclaimer
: Book provided in exchange for an honest review.