Cover links to Amazon.com


Fall Into Love
Simone: Part One
Naughty Nookie Series
Written by Serena Akeroyd
Genre: Erotica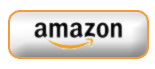 When Simone Barranquet meets Zane Matthews on a night out with her friends, little does she know that her life is about to change.

Crashing into Zane, her mundane existence is teetering on the edge. A whole new world of sexual exploration awaits her, if she's willing to take a leap of faith in a man she doesn't know who leads a life she can't understand.


4 on the Masq Scale
Staci T.'s Review
FALL INTO LOVE is a short erotic chick-lit novella by Serena Akeroyd. I read this story because it promised a story of passion that had a plot (yes, that's right—erotica with a plot). And it delivered both.
While the beginning may have started a little slow, the story as a whole was well-written (with the exception of the use of the word "suckle" which evokes in many readers the image of a baby-mother relationship, and therefore is inappropriate in romance and erotica), and the twist at the end promises an even steamier book two.
FALL INTO LOVE begins with Mona lamenting her four-year bout of abstinence, caused by her divorce of the world's most worthless husband. While she's clubbing with her two best friends, she finally finds the cure to her condition. He's everything she's been looking for—and then some.
They exchange small talk and a meal, and he's forthcoming about everything except his career. Unconcerned, she accompanies him to his hotel for a night she'll never forget. She sneaks out in the morning, leaving her card behind, effectively making the next move his. And when she researches him online, she's horrified at what she discovers.
FALL INTO LOVE ends with an enticing cliffhanger into book two, CRAZY LITTLE THING CALLED LUST, in Akeroyd's NAUGHTY NOOKIE series. As far as erotica goes, this story is pretty tame. And is a very short read. As long as you don't mind stories whose endings are up in the air, this is an erotic story you should add to your list.
Review Disclaimer
: Book provided in exchange for an honest review.