Cover links to Amazon.com


Innocence
A Forbidden Love
Written by Elise de Sallier
Genre: Historical Romance (Regency)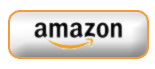 Forced to flee her father's brutal heir, Anneliese Barlow masquerades as Lisa Brown, a servant, in the grand country mansion of the Duke of Worthington. Discovering the life of gentility she had known was a virtual fairytale, reality a dark and forbidding place, she faces danger at every turn.

Captivated by the beautiful maid, Lord Marsden decides the only way to keep her safe is by offering her his protection. With all hopes of returning to her previous station lost, Lisa surrenders her virtue to the man she has come to love almost beyond reason.

Finding unexpected passion in Nathaniel's arms, her senses are awakened to a world of sensuality she had not known existed . . . a world not without grave risks.

If her identity is uncovered, Lisa's innocence won't be the only thing that's lost.


4.4 on the Masq Scale
Curran's Review
Okay, usually when I give a book 4+ I love it pretty much from the beginning. This book, Innocence, I adore now that I've finished. I really, really loved it starting about mid-way, liked it a third of a way in, pretty much rolled my eyes and thought, "Oh no" the first 50 pages. Why? The heroine, Annaliese Barlow, is INNOCENT with a capital, I for I don't believe it. Innocent of carnal knowledge, innocent of what a brothel is, innocent of what happens to the downstairs help if they are born so poor they have to sell themselves to eat.
But our Annaliese is so innocent, even for her times, that it would have more believable if she were an eggplant come to life instead of a nineteen year-old country aristocrat. She doesn't know what sex entails, at all. I found myself thinking, "She grew up in the country and never ever was told, or overheard, or freaking figured out for herself what sex was (man parts go into lady parts, dear girl)?" I mean, this girl is so sheltered, she's lying in bed nude with a naked man who is fully aroused, a man who has just licked and nibbled and stroked every part of her, and she has no idea what that huge pulsing 'thing' he has is. Or what he's going to do with it. HA.
Also, the opening scene of the book is horrific, dramatic, and shocking, causing our Lisa to inhale, throw her delicate shoulders back, hide her amazing red hair under a hat and think, "Oh my gosh, I have to get away, before this man who murdered my father, stole my house and is going to rape me (not that I know what that is) grabs me."
BUT BUT BUT.
But, and let me say this loud, Elise De Sallier (there is no better name for a Regency romance writer on the face of the earth than this!) redeems this book, redeems our heroine, Lisa, redeems her hero, the very patient, articulate and well-endowed Marquis of Marsden with great sexual tension, lovely, well-rounded and compelling personal growth on the heroine's part, and plot twists and big emotional, wonderful payoffs that will have a reader cheering.
So gentle readers, put up with the slow start. Stop shaking your head at Lisa's dumb duck act, and don't give up in disgust at the arrogance so eloquently stated by our hero when he (about 20 times) smugly explains 19th century aristocracy's views on how worthless the reputation, lives and usefulness of those not born to the manor are. Because in the end, Innocence will satisfy, and Elise De Sallier will be a mainstay on your bookshelf if she continues to deliver such clever and delicious plots.
Review Disclaimer
: Book provided in exchange for an honest review.